Events
Thursday, September 28, 2017 06:00 PM - 08:30 PM
September Networking @Rev
September kicks-off a new season of Networking@Rev with the exciting theme of e-commerce! Come and connect with Ithaca's startup community while enjoying delicious local food & drink.
In just a few decades, shopping has evolved from print catalogs and brick 'n' mortar to online marketplaces at our fingertips. E-commerce has changed the game for customers, vendors, and innovators on every level – but what does that mean for successful startups? Hear from some of the e-commerce companies that now call Ithaca home and discover how they are making an impact in this unique space.
Use link below to RSVP please.
About Rev: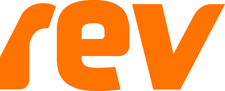 Rev is a place where entrepreneurs can launch and grow their startups. It's where people interested in startups can go and participate in events to learn more about what's happening in Ithaca's entrepreneurial community.
LOCATION: View Map
Rev: Ithaca Startup Works
314 E State St
Ithaca, NY 14850
Rev is a member of the Southern Tier Startup Alliance
To see other startup members, and learn more visit www.ststartup.com
Location:
RSVP Required to Rev: Ithaca Startup Works
314 East State Street, Suite 200
RSVP Required to Rev: Ithaca Startup Works 314 East State Street, Suite 200 September Networking @Rev 20170928T1800+4 20170928T2030+4 20180722T044652+4 http://best.cornell.edu/index.cfm/events.details?eventID=1301